Setting up
Welcome
This page guides you through installing the CheckoutJoy app and setting up your CheckoutJoy account.
How it works
Installing the CheckoutJoy App for Thinkific adds a custom checkout section to your Thinkific Site Builder, which allows you to add a checkout section to any page within your Thinkific website.
Required Setup
Once you've installed the App, you need to complete the following 3 configuration steps to set up your CheckoutJoy account for the custom checkout section:
1. Create/Import your Products
CheckoutJoy needs your product information to correctly charge the customer.
You can simply import your Thinkific products using our import function located under Products.
2. Set up your payment processor details
In the CheckoutJoy dashboard
Navigate to Settings > Payment Methods
Select your payment processor and click on Add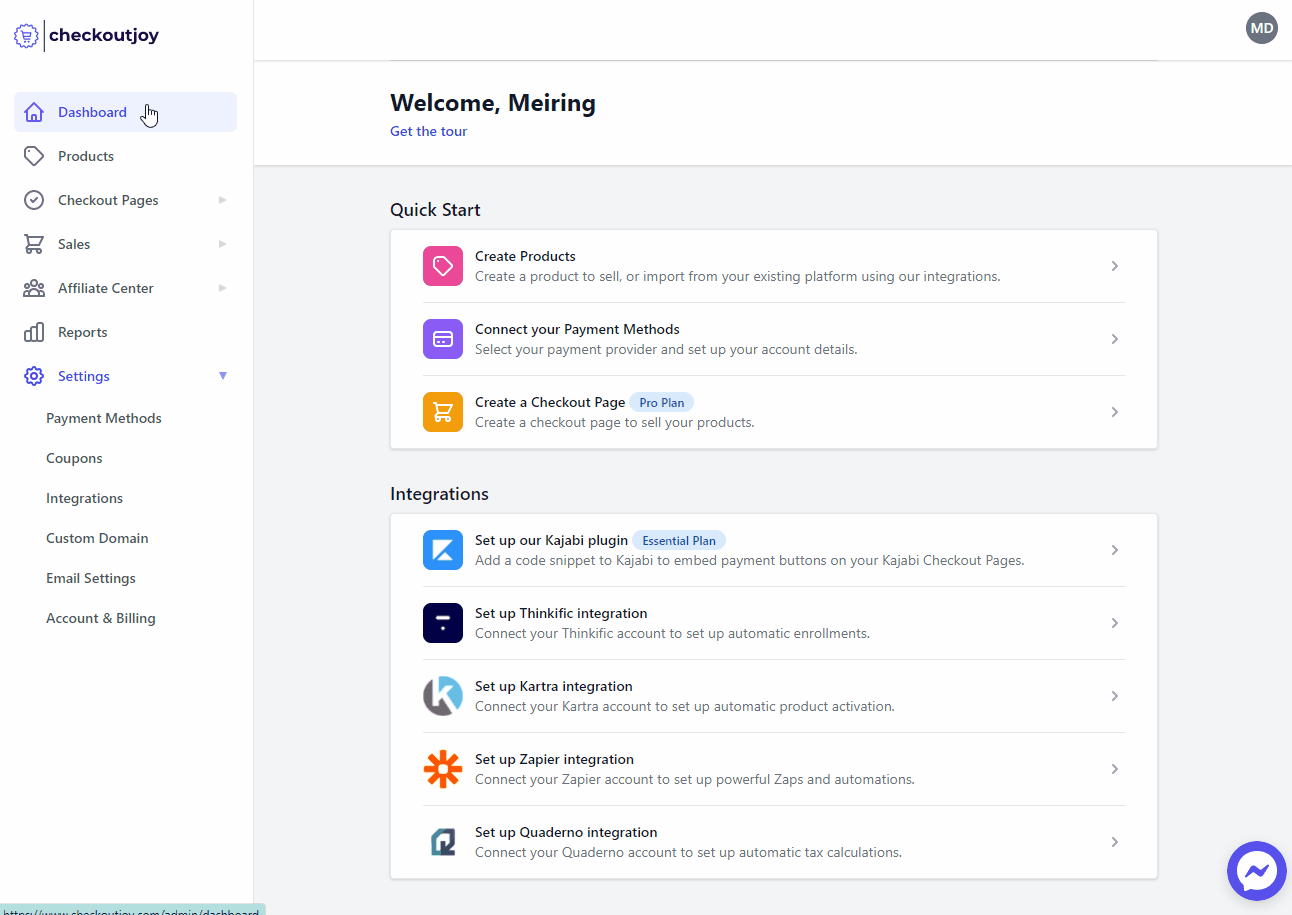 3. Create a checkout page in Thinkific
Now that you've set up your products and payment details, you can create a checkout page in Thinkific with the Signup & Enroll Checkout Form.
Now that you've added your section you can edit it to set up your product and payment options.
To see all available configuration options, see the Signup & Enroll Checkout Form help page.
---