When you use a custom checkout page, you essentially bypass your platform's default checkout pages and replace them with CheckoutJoy's checkouts. The checkout pages are hosted by us, and you also have the option to connect a custom domain so that your pages are on your domain - e.g. https://checkout.yourdomain.com.
If you're using funnels or landing pages on other platforms, then your CTA buttons (e.g. your Buy now buttons) needs to be updated to point to your new CheckoutJoy checkout pages.
Once checkout is complete, the customer is taken to a thank-you page that you configure, so they are back on your website.
If you need to add any custom code to a checkout page - example Google Analytics, Facebook pixels or the Facebook Domain Verification tag, you can do so at Settings > Scripts & Pixels in the Page Builder.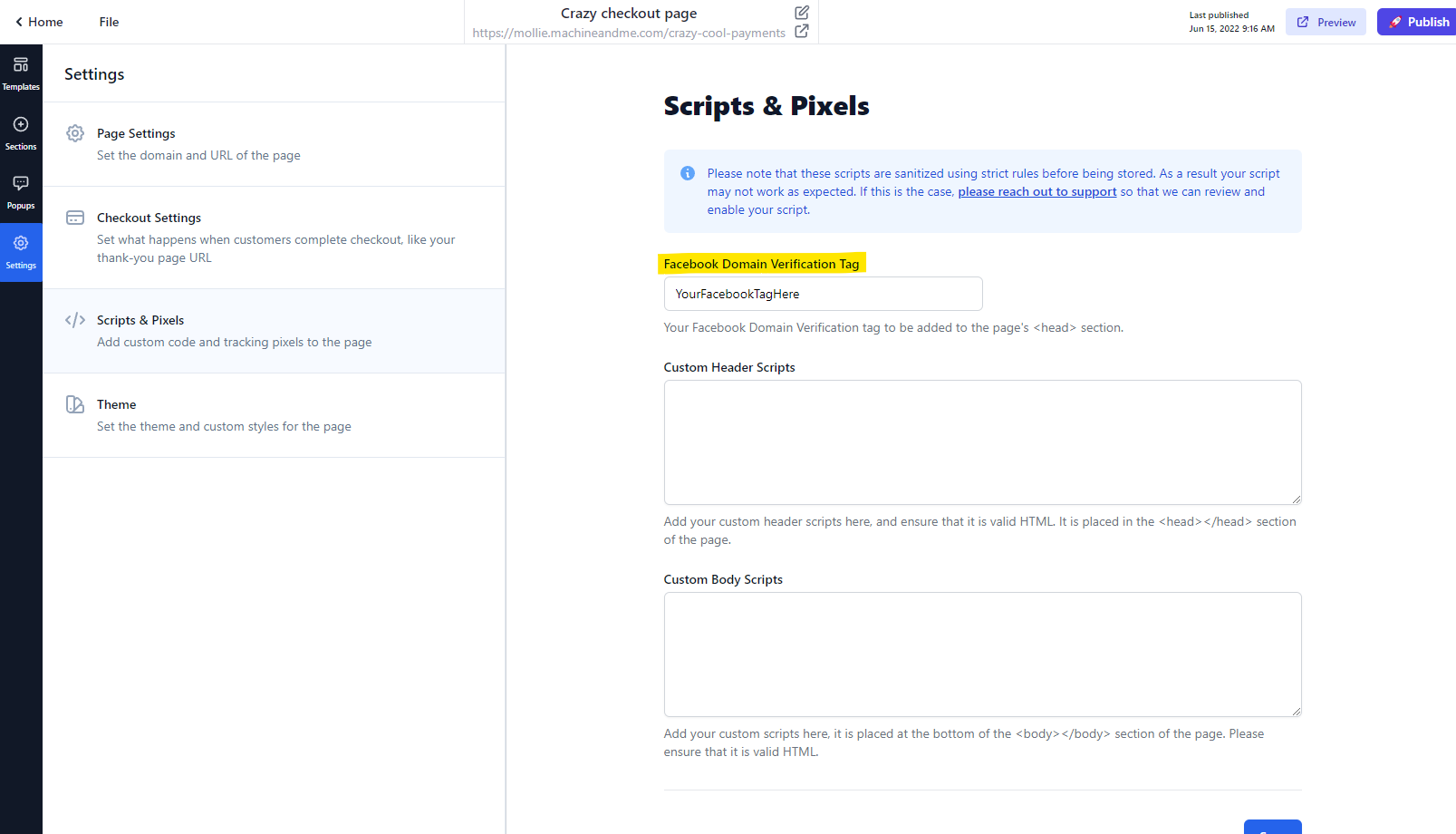 Last updated on July 18, 2022