One-time payments

Multiple payments

Subscriptions
In the CheckoutJoy dashboard
Navigate to Settings > Payment Methods
Select your payment processor and click on Add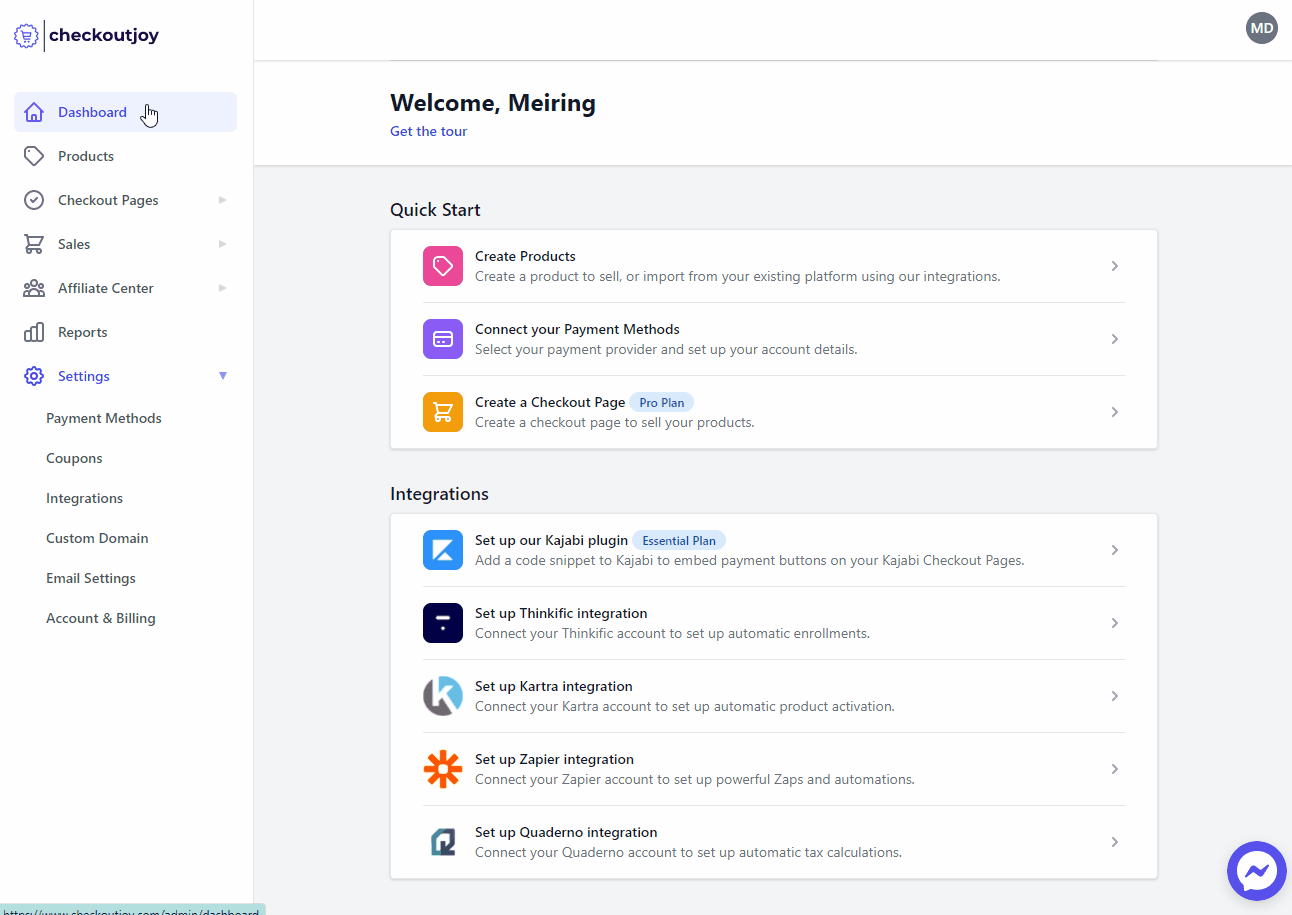 Log into your Stripe account
Navigate to Developers > API keys
Your keys are listed under the Standard Keys
CheckoutJoy needs to be notified by Stripe of any payment events that occur when a customer pays using Stripe. These are events such as successful payment authorizations, completed orders, cancelled subscriptions etc. CheckoutJoy needs this information to record revenue and to manage your customer's access to Kajabi offers.
To do this you need to add the CheckoutJoy webhook API address to your Stripe Webhook configuration.
In your Stripe dashboard,
Navigate to Developers > Webhooks
Select the Add Endpoint button top right
Fill in the form with the following details
Stripe supports a whole bunch of payment methods that you can enable to offer your customers a wider range of payment methods. This gives you the option to add Google Pay or Apple Pay for example, or Klarna and SEPA bank transfers as payment options.
These additional payment options can be activated in your Stripe account.
You might see an increase in Incomplete or Abandoned payments in your Stripe dashboard after enabling multiple payment methods for Stripe on your checkout pages.
This is because the Stripe widget (called Stripe Elements) creates a payment in your Stripe account when the widget loads. They do this to determine which of your enabled payment methods in your Stripe account should be displayed to the customer. For example, if you've enabled SEPA Direct Debits as a payment method, but your customer is viewing your page from India, then the SEPA payment method is not displayed.
By default, a customer has 30 minutes to complete a payment once the checkout page has loaded. After that, CheckoutJoy automatically changes the status of the payment to "abandoned" in your Stripe account.
If you don't like the way the new Stripe Elements handles payments in your Stripe account, then we recommend that you use the Card Only option for Stripe in your checkout sections. Card only payments will only create a payment in your Stripe account once the customer has submitted their card details.
Last updated on June 10, 2022